Hockley team attends Pest Shows in UK and US
16 November 2022
This autumn has seen Hockley International enjoy visits to two pest shows, including an international show for the first time since 2019.
On 11th and 12th October our export sales colleague Karin Allen spent two days at PestWorld, the world's largest pest show that attracts pest management professionals from all over the globe.  The four-day event is always in the United States but changes venue each time. This year it was hosted in eastern USA, in Boston.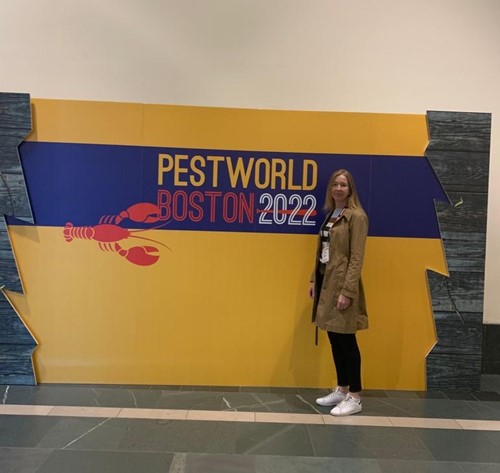 Karin was there to meet with her South and Central American customers and also to discover new innovations in pest control products from international suppliers. She reported an increased presence of exhibitors and delegates from the UK, perhaps due to the east-coast location. 
Meanwhile in the UK, the environmental health team including sales director Peter Rosevere, environmental health product leader George Allison and marketing manager Jenni Karslake returned to exhibit at PestTech in Milton Keynes on November 9th.
They were there promoting Mostyn Duo CS, a microencapsulated insecticide along with new product Permina 20 EC /ULV, another insecticide. Permina is a newly launched product and is formulated as an emuslifiable concentrate containing Permethrin, Tetramethrin and PBO.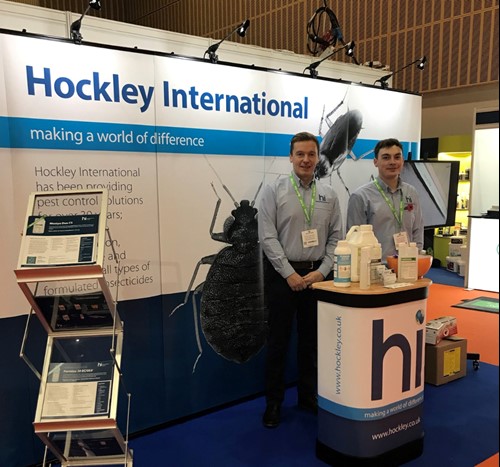 PestTech is now a regular event for Hockley and this was our third time in a row as exhibitors. We enjoy this event immensely and the NPTA does a great job of bringing the industry together every year, allowing pest controllers and manufacturers to meet. 
Events like this are important to the team and a great way to hear from pest controllers and ask their opinion of our products and hear real-world examples of their use. They also allow us to see what's new in this highly innovative business and stay up to date with the challenges our end users face.   
With more events planned for 2023, Hockley will continue to take our products on the road and enjoy face to face meetings with our partners and customers. 
For more information on our environmental health range, please visit the website or contact a member of our team.